Underbalm

Still the most popular No3 product, and growing! Underbalm is a natural deodorant with no harsh chemicals and no aluminium. Made with organic ingredients, this product works. It's for people who want a natural product on their underarms.
Visit our stockists. If you're a business in AKL, WGTN, DUN, CHCH or HAM and keen to stock Underbalm drop us a line!
Check out the short vid on Underbalm to get the best out of it...
Underbalm is a paste, no need for an old-fashioned applicator. It comes in a convenient, recyclable glass pot. Apply a small, about the size of a pea, with fingers to each underarm once a day or as needed. Each jar lasts about 3 months.
Underbalm is an odour neutraliser - it stops smells, wont just mask them. It doesn't leave residue, is not greasy or sticky and absorbs straight away. If you can still feel it after applying, you've put too much on.
The texture varies at temperature extremes. Every so often, give it a good mix with the handle of a teaspoon, or a wooden stick to soften it up. As with any cosmetics, don't leave it in the sun or direct heat. If you melt it, put into fridge for two hours, stiring after one hour.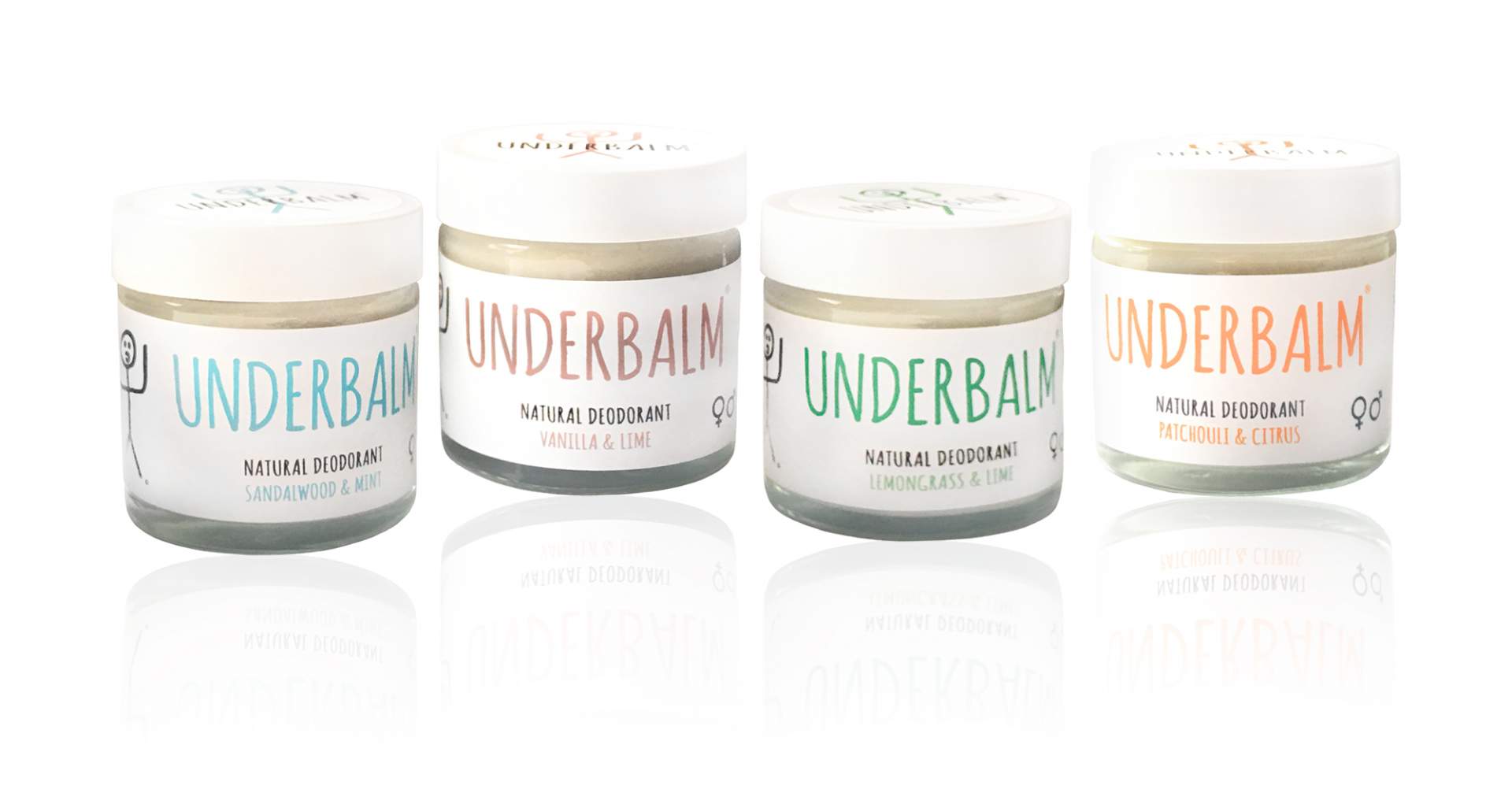 All 60ml pots now have the same ingredient list:
Shea Butter, coconut oil, cornstarch, sodium bicarbonate, kaolin clay, allantoin, essential oils, Vitamin E.
Sandalwood & Mint
A brand new flavour! May well become the favourite. Subtle and delicious.
Vanilla & Lime
The biggest seller with guys and girls! Not too sweet and not too fruity.
Lemongrass & Lime
A combination of fresh lemongrass with sweet lime. Also comes in liquid and bar soap!
Patchouli & Citrus
Get this flavour in liquid wash, bar soap, and Underbalm. A top seller since the beginning.