Underbalm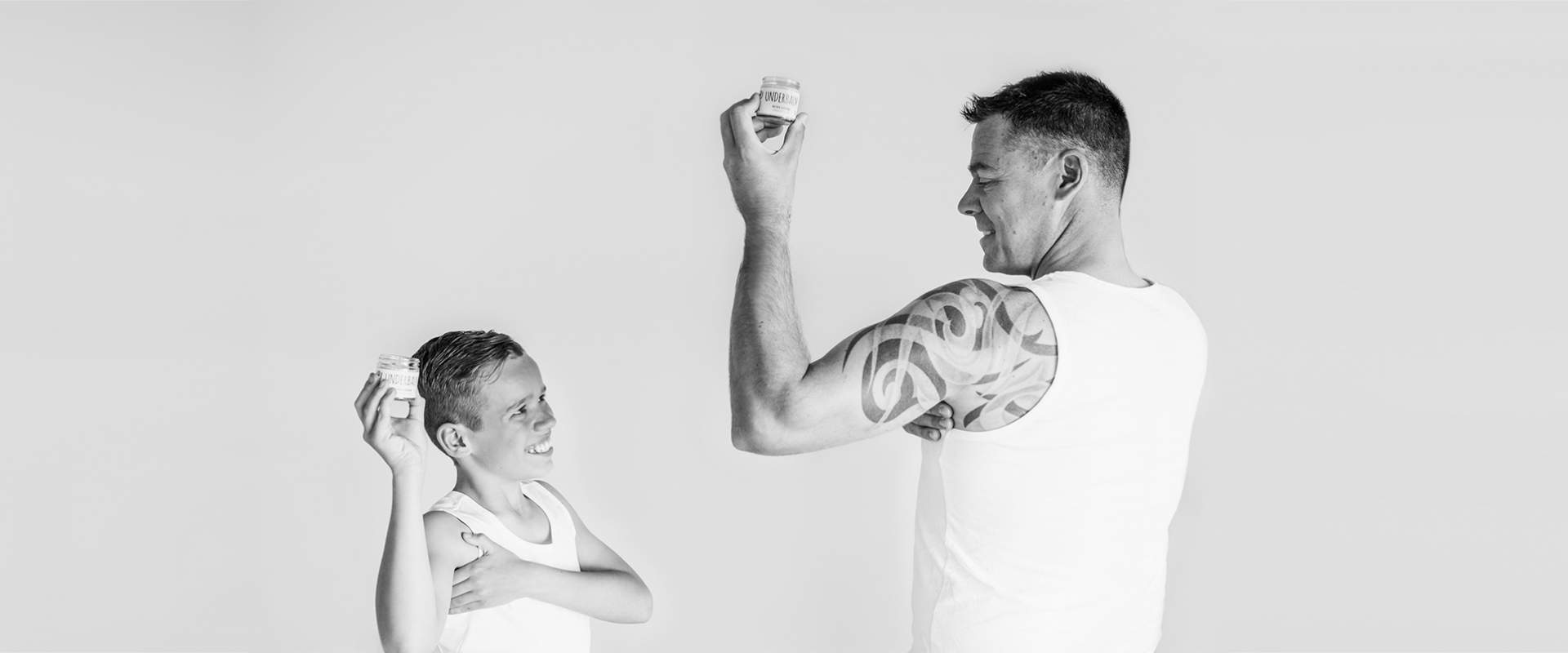 Buy two or more Underbalm and get 2 free minis of the same flavour. Keep one, give one to a friend. For more options, see the sample pack below
A top seller across New Zealand and internationally! Underbalm is a natural, unisex deodorant with no harsh chemicals and no aluminium.
Underbalm is an odour neutraliser - it stops smells, wont just mask them. It doesn't leave residue, is not greasy or sticky and absorbs straight away.
No need for an old-fashioned applicator. Apply a small amount once a day or as needed. Each jar or metal tube lasts around 3 months or more.
There are three options of Underbalm - the regular sodium bicarb-based; the Magic magnesium-based, for those with extra sensitive skin; and the new Underbalm Silver which is magnesium and silver based for all skin types.
The Underbalm Silver has an added benefit of being antimicrobial - the silver attaches to bacteria and destroys it. Silver does not absorb into skin, and once it's done its bacteria-bustings, it's done its dash.
The Underbalm Silver consistency does not change with temperature variations - because it is a cream, not a paste.
Helpful tips for the regular Underbalm paste
WHEN IT MELTS: The texture varies at temperature extremes. As with any cosmetics, don't leave in sun or direct heat. If you melt it, stir then put into fridge until re-set.
IF IT'S NOT SMOOTH: If Underbalm has melted and then set slowly it can go grainy (like all balms that set slowly). Easy fix...take lid off, completely melt in microwave for about 20secs, stir, then set in fridge for 2 hours. It will be smooth again!
WHEN IT'S COLD: It's still easy to use - just mix the top layer a couple of times a week to relax the paste. Watch video below for more tips.