All Over Balm Natural Relief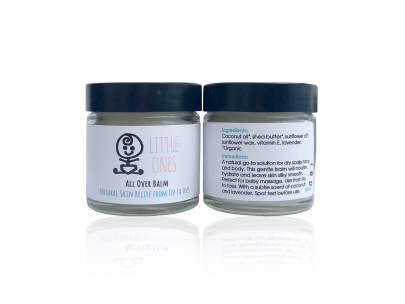 Natural skin relief from tip to toes. This go-to product will help with dry scalp, face, and body.
With a subtle scent of lavender and coconut. Feel free to use on the whole family!
Other uses for All Over Balm: A makeup remover, lip balm, hydration for elbows, knees and heels.
Ingredients: Coconut oil, shea butter, sunflower oil, sunflower wax, Vitamin E, lavender.
60ml