Makeup Melt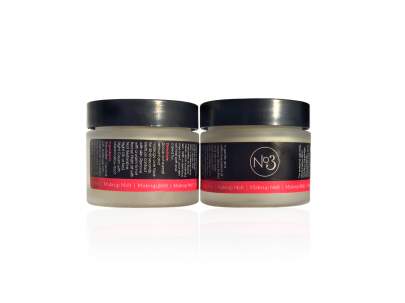 A gentle and effective blend of organic oils to melt away the day's makeup and impurities. Will even remove mascara. Leaves clean and nourished skin, with a delicious mild rose scent.
Scoop out the size of a large pea and massage over face for 30-60 seconds. Remove with a warm to hot cloth.
Ingredients: Shea Butter*, Coconut Oil*, Sunflower Oil*, Castor Oil*, Candellila Wax, Macadamia Oil*, Vitamin E, essential oils.
65ml