Restorative Night cream with Marshmallow Root Extract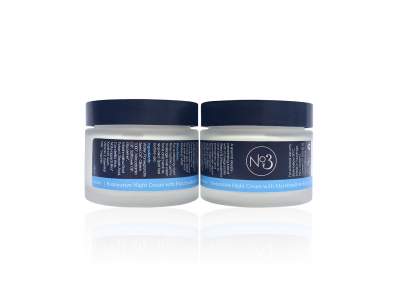 A rich, nourishing cream to help your skin heal and rejuvenate while you sleep.
A special deeply-penetrating blend with Pomegranate Seed Oil, Macadamia and Safflower to strengthen and promote skin repair and regeneration. With the added soothing and healing properties of Marshmallow Root extract to provide extra care for your skin.
Ingredients: Water, pomegranate seed oil*, Olivem 1000*, macadamia oil*, safflower oil*, glycerine*, marshmallow root extract, stearic acid, Naturagard Ultra*, xantham gum, vitamin E, essential oils.
* Organic.
65ml