Calabalm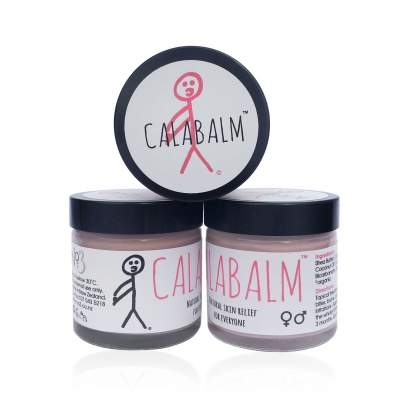 An exciting and versatile product for itches, sunburn, nappy rash, and mild skin irritations. For the whole family, including babies over 3 months.
The organic Shea, Coconut and Sunflower leaves skin soft and cared for, while the calamine relieves and soothes.
Ingredients: Organic Shea Butter, Calamine (zinc and iron), Organic Coconut Oil, Organic Sunflower Oil, Sodium Bicarbonate, Vitamin E, Chamomile.
60ml