About No3 and our products
Natural Skincare & Shaving Soap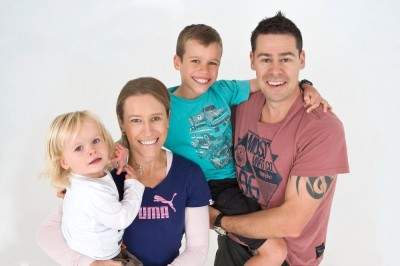 Why No3? With two beautiful boys, and talk of a third child we instead decided to create a business where we could share a little bit of happiness with a whole lot of people in their everyday lives. So No3 was born - to create natural skincare products and an experience that will make you smile.
For more information about the beginning of our story and what we've been up to since, check out these publications:
Plenty Magazine - Issue 07
UNO Issue 33
Fitness Journal
UNO September 2016
Creativebeat Dec/Jan '15 Issue
Indulge Jan '15 Issue
Why natural products?
At No3 we care about what we put onto our bodies, as much as we care about what we put into them. The entire range is designed to be useful, premium quality, and caters to people who care about the health of their skin.
The ingredients in No3 products are natural, plant-based, and from sustainable sources. Our products contain no fragrance oils, no harmful chemicals and no artificial colours.
Each No3 soap contains silk fibres to give a soft velvety lather, and the added clays will help to detoxify and nourish your skin. The liquid soaps are moisturising and nourishing, especially when used often.
And remember your furry family members with our famous dog soap!
No3 Skincare has been designed to compliment the No3 Everyday Liquid and Bar Soaps, and provide you with premium, organic products for your face and body. We are excited to launch the Skincare range during 2016.
The more you use No3 Soaps and Skincare the better your skin will feel. What goes onto our skin should be good for us. So No3 leaves out the bad stuff.
Why Shaving Soap?
With the resurging interest in traditional shaving, now is a great time to try wet shaving if you haven't already. If you want a shave that leaves your skin feeling super smooth, then a shaving brush and shaving soap is the best way to achieve this.
No3 Shaving Soap is packed with Bentonite clay to detoxify skin, and give a smooth shave. AND you will use about half the amount of razors because the clay helps to clean you blade! The thick creamy lather is gentle and moisturising. Mildly scented with essential oils, rich in glycerine and cocoa butter for extra nourishment. This product is for guys who care about what goes onto their skin.
Using a shaving brush is important. It helps create a thick creamy lather and helps lift and soften the hairs for a much closer shave. We only source quality synthetic brushes and will never stock badger or animal hair brushes. All of our products are plant based and cruelty free.