Restorative Night Facial Oil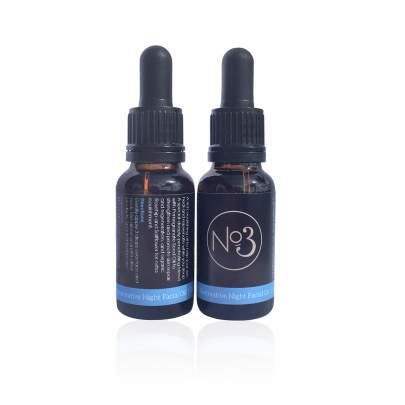 A rich, nourishing oil to heal and rejuvenate skin while you sleep. This special deeply-penetrating blend has organic Pomegranate Oil to strengthen and promote skin repair and regeneration, as well as organic Rosehip, Macadamia and Safflower for extra nourishment. Great for all skin types, including oily skin. Use 3 drops on face.
Please note these containers are not designed for travelling, and should remain upright.
Ingredients: Organic Macadamia, Pomegranate Seed, Safflower, Rosehip, essential oils, Vitamin E.
20ml