Everyday Bar and Liquid Soaps

Everyday Bar Soaps
Beautifully natural soaps with essential oils, vegetable oils and butters for a luxuriously soft and smooth lather. If you haven't tried real soap you will be amazed at the difference! It is so good for your skin.

Made with quality ingredients and a range of flavours to suit everyone. Each flavour is designed and developed by the No3 team, with no artificial fragrance oils or colours.
Rosemary & Lavender
A refreshing fragrance with a hint of grapefruit.
Rose Geranium and Frankincense
Combines sweet sharp Geranium with citrus notes of Frankincense.
Patchouli & Citrus
Mild Patchouli mixed with a combination of citrus fruits.
Lemongrass & Lime
Fresh lemongrass mixed with sweet lime.
Orange & Mint
Sweet citrus notes with a touch of mint.
Everyday Liquid Soaps
Mild and conditioning, made with nourishing oils to produce a rich creamy lather.
The more you wash your hands with No3 liquid soap the better they will feel.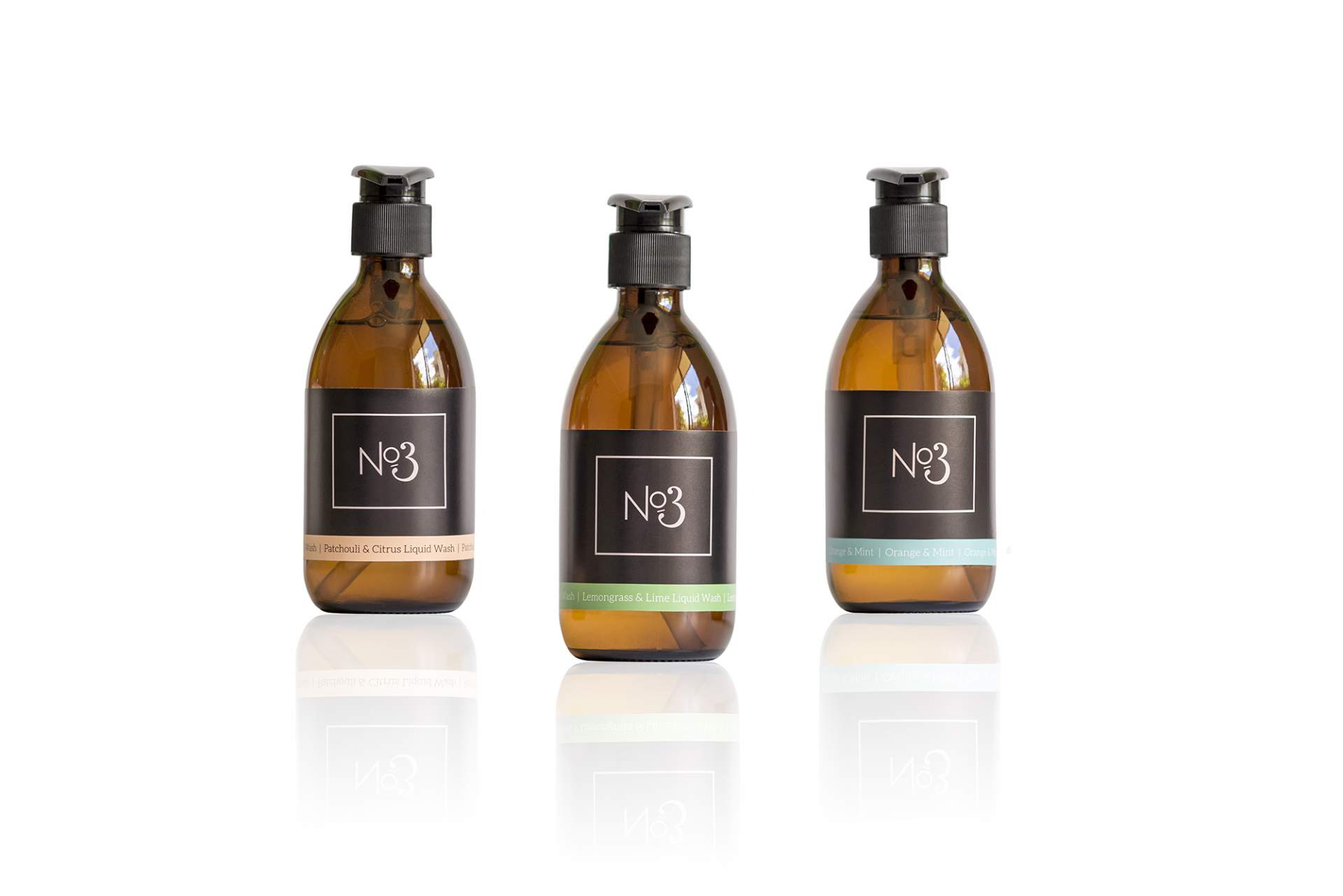 All 300ml hand and body washes are packaged in a beautiful amber glass bottle.
Patchouli & Citrus 300ml
With the same trusted and popular flavour as the Patchouli & Citrus bar soap, this is an earthy and warm fragrance, with a mild citrus over tone.
Lemongrass & Lime 300ml
The most popular flavour in Underbalm is now available in a delicious liquid wash. A big hit with guys and girls.
Orange & Mint 300ml
The latest addition to the No3 soap range! A beautiful combination of sweet citrus notes with a refreshing hint of mint.
Need to top up with a Liquid Soap Refill?
Patchouli & Citrus 1L Refill
Lemongrass & Lime 1L Refill