Little Ones Natural Baby Skincare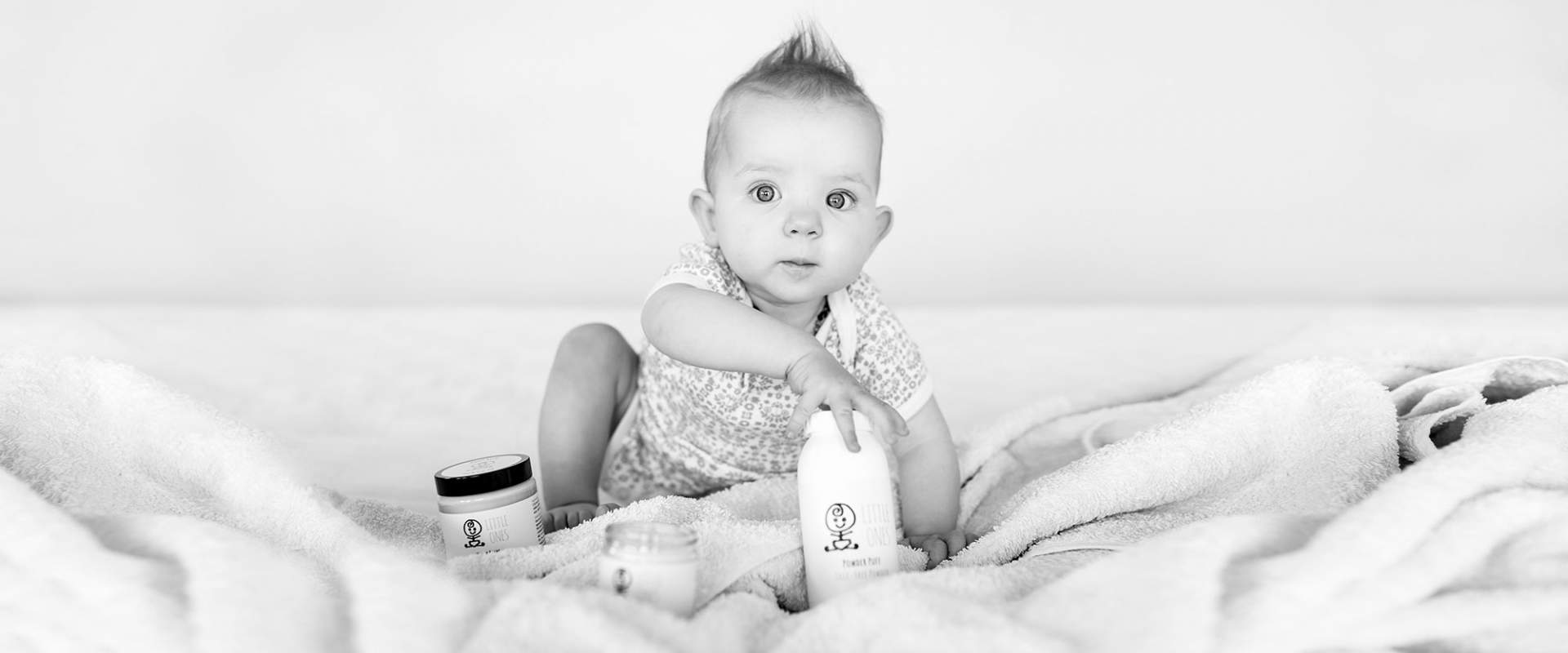 Brand new to the No3 family is the Little Ones range. Baby's skin is so gorgeous and fresh so it doesn't need much creams or lotions. The Little Ones range is simple, functional and just the essentials. With nothing artificial, it's all natural, vegan, never tested on animals, and all created and made in the Bay of Plenty - the perfect skincare solution for your little ones.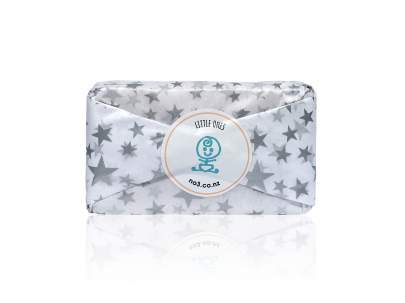 Baby Lavender Natural Soap 115g
Mild and gentle with a velvety-soft lather, and calming lavender essential oil. You'll get 2-3 months out of this 115g bar.
INGREDIENTS: Water, Coconut oil, certified palm oil, olive oil, sodium hydroxide (neutralises with the oils to make the soap), olive butter, caster oil, lavender essnential oil.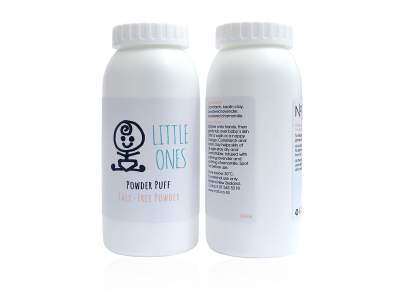 Powder Puff Talc-Free Powder 200ml
A perfect end to baby's bath or nappy change. Made with cornstarch and kaolin clay to help skin of all ages to stay dry and comfortable. Infused with calming lavender and soothing chamomile.
OTHER USES FOR POWDER PUFF: to help with sweaty bits, as a dry shampoo, and to remove sand from the beach!
INGREDIENTS: Cornstarch, kaolin clay, lavender and chamomile essential oils.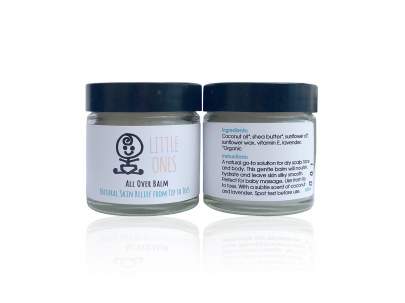 All Over Balm Natural Relief 60ml
Natural skin relief from tip to toes. This go-to product will help with dry scalp, face, and body. With a subtle scent of lavender and coconut. Feel free to use on the whole family!
OTHER USES FOR ALL OVER BALM: A makeup remover, lip balm, hydration for elbows, knees and heels.
INGREDIENTS: Coconut oil, shea butter, sunflower oil, sunflower wax, Vitamin E, lavender.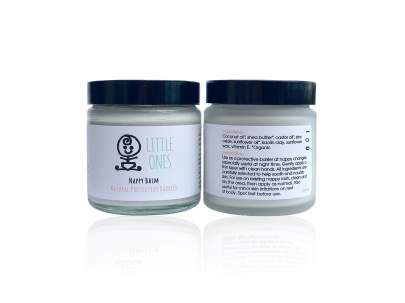 Nappy Balm Natural Barrier 120ml
A natural protective barrier for nappy changes, especially useful at night time. Carefully forumlated ingredients to help sooth, nourish and heal skin.
OTHER USES: As a natural remedy for mild skin irritations, itches, insect bites, sunburn, dry skin.
INGREDIENTS: Coconut Oil Shea Butter, caster oil, zinc oxide, sunflower oil, kaolin clay, sunflower wax, Vitamin E.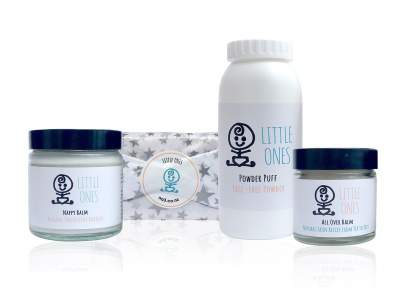 Little Ones COMBO, Large
The whole package!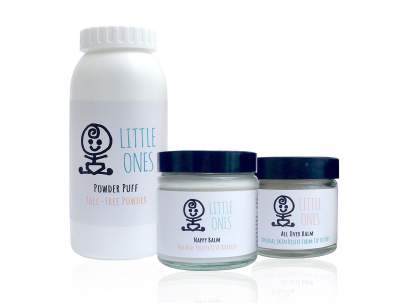 Little Ones COMBO, Medium
Nearly the whole package!